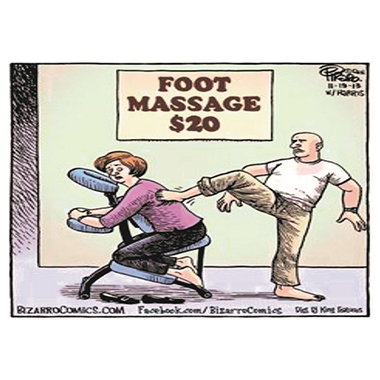 Getting a nice body massage is undoubtedly the best way to rejuvenate your mind and body. This is something which has become a necessity nowadays, thanks to our stressful lifestyle. Not all kinds of body massages are created alike, and depending on the reason you want one, there are few therapies which will work better for you as compared to others.
Now the big question is how to do you choose which body massage will work best for you? We at Blue Terra have enlisted below the reasons for getting a body massage. Just go through them and you will be able to choose. Before you decide which body massage will work for you, make sure you select a good spa near your place. Always remember, in any good spa the manager will help you in deciding the massage which works best for you.
To heal yourself: If you have a minor sickness like a headache or a flu then you can go for reflexology. In this technique, the therapist will work on different reflexology points which are related to different organs in your body. You need to get reflexology done on a regular basis if you want to benefit from it.
For relieving muscle tension: If you are suffering from chronic muscle tension then a deep tissue massage is something you should opt for. It is an excellent pain relief massage. It is similar to Swedish Massage but involves stronger pressure. The therapists offering this kind of body massage near me will focus on your tendons, protective layer of muscles plus the deepest layers of your muscle tissue. Studies have proved then just a single session of this kind of body massage can work wonders for your blood pressure. You can also go for craniosacral therapy to release tension. This one uses light touches as compared to a deep tissue massage.
For relaxing: If you want to unwind yourself and get relief from your daily stress then go for a Swedish Massage or a hot stone massage. You just have to head to your nearby spa for relaxation you need.
For pain relief: If you are looking for pain relief then you can go for a therapeutic massage. Whether you want a massage for back pain or you want to get rid of that joint pain; this kind of body massage can help you deal with both. If you are suffering from an athletic injury then you can go for a sports massage. This kind of body massage uses various active techniques which are particularly designed for athletic injuries. An ayurvedic massage like ayurvedic potli also works well for pain relief.
Now that you know the different reasons for getting a body massage, choose the one which works best for you and just head to a spa near me and give your body the care it truly deserves. We are sure you will feel rejuvenated.