[lvca_testimonials per_line="2″][lvca_testimonial author="Saloni Singhania" credentials="36 years, Housewife"]Blue Terra Clinic helped me to get rid of my Back Pain after my 2nd son delivery. Doctor Shashank and team of therapists were professional during my treatment program. Thanks and keep up the good work![/lvca_testimonial][lvca_testimonial author="R Gyanendra" credentials="38 years, Gurgaon, MNC"]Blue Terra clinic helped me to get rid of Neck & Shoulder Pain that I developed during my desk job. Back to my normal routine that was disturbed for almost 6-8 months due to lack of proper treatment[/lvca_testimonial][/lvca_testimonials]
Consultation with Ayurvedic Doctor
Ayurvedic Doctors For Best Medical Counselling and Treatment
At Blue Terra Clinic, we provide consultation with Ayurvedic doctors who have significant experience of serving patients. We provide Ayurvedic treatments for all kinds of lifestyle disorders like Pain, Stress, Diabetes, Kidney Stone, Digestion problems etc.
All Ayurvedic Treatments are delivered through Ayurvedic Therapies and medicines that are thoroughly tested and time proven. All Ayurvedic Therapies are provided by trained and experienced therapists under the supervision of Ayurvedic consultants.
5 Reasons to choose Blue Terra Clinic for Ayurvedic Treatment

Convenient location across Delhi/NCR/Chandigarh and Mumbai
Consultation with experienced Ayurvedic Doctor
Professional & experienced Therapists
Effective Ayurvedic medicines without side effects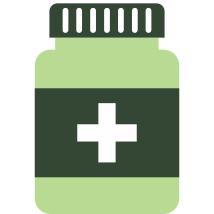 Best of Contemporary and Ayurvedic Treatment
Spa Deals for your Pocket
We not only provide relaxation to your mind & body but also to your pocket. Go ahead and pick your Spa deal.
Avail 15% Off on Back & Body Therapy for Back Pain relieving
Add on Potli Massage for Rs. 699 only
Reduce Back Pain upto 80%
Avail 15% off on Back & Body Therapy for Back Pain relieving
The mostest bestest Spa in town
What relaxes us most is a relaxed guest. Which part of world do you belong to – been to Blue Terra or yet to experience heaven?
Success in back pain treatment